About
Phase Shift is a media art collective started by Andrei Jay and Paloma Kop. We aim to build connections between artists and organizations in different geographic areas to form an inclusive, community-driven network, while introducing folks to the wide and weird world of audiovisual arts, and sharing the techniques we've learned and developed on our own journeys as artists.
With these goals in mind, we are traveling across the United States in a 1988 Chevrolet van, visiting artist spaces, organizing workshops and meet-ups, and spending time in nature.
Previously, we collaborated for several years on running Phase Space, a DIY video art space in Brooklyn.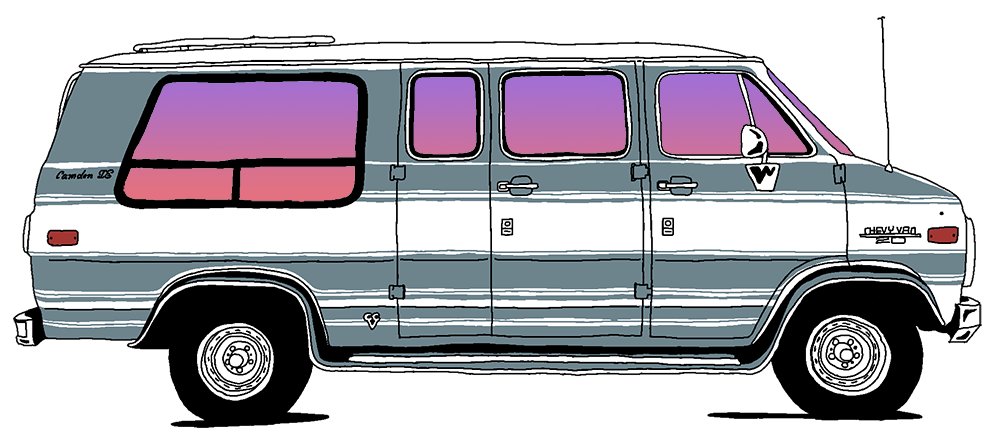 Upcoming Events
2023 September 9 - Workshop: Intro to Live Visuals at Patchwerks, Seattle, WA (🎟tickets)
2023 September 16 - Meetup: Video Mixer at Synth Library Portland, Portland, OR (🎟tickets)
2023 September 17 - Workshop: Intro to Live Visuals, Portland, OR (🎟tickets)
2023 October 7 - Workshop: Intro to Live Visuals at Pinebox Studio, Eugene, OR (🎟tickets)
2023 October 12 - Meetup: San Francisco Video Artist Meetup at Syzygy, San Francisco, CA
2023 October 14 - Workshop: Intro to Live Visuals at Cat Factory, San Francisco, CA
2023 October 19 - Workshop at Indexical, Santa Cruz, CA
2023 October 23 - Artist talk at CalArts, Santa Clarita, CA
2023 October 25 - November 1 - Artist Residency at Coaxial Arts Foundation, Los Angeles, CA
Keep in Touch
To receive occasional updates about our projects, enter your email address: